Location
Duce is famous for its 5 km long beautiful sandy beach. This is the perfect destination for family vacation and young people that are looking for fun. Duće is desination with many restaurants and cafe bars that is located near towns Omis and Split.
Thanks to excellent traffic connections with nearby towns, Duce is great holiday destination not only for swimming in the crystal clear Adriatic sea, but also for visitors who want to explore rich cultural heritage and natural beauties of the central Dalmatia.
Omiš
Omis is a small Dalmatian town at the mouth of the Cetina River. The city is in a unique position on the river Cetina, where sea and mountain are combined.
Omiš is famous for its famous pirate past and Mirabel fortress. Old pirates used the Mirabel Fortress as a viewpoint overlooking the Brac Channel, so the wealthy merchant ships near Omis could not have gone unnoticed.
Apart from historical and cultural sights, Omis offers a lot of activities for an exciting vacation. There is no activity on the sea, water, mountain or in the air that is not offered in the wider area of the city.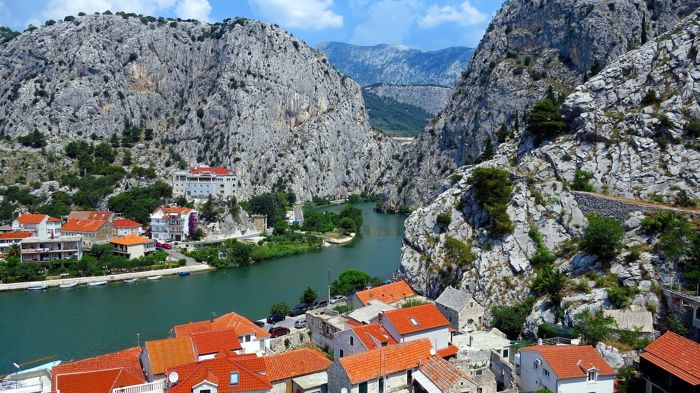 Split
Split is the largest city in Dalmatia, the second largest city in Croatia. It's most recognizable as the place where the Roman Emperor Diocletian decided to build a palace in which he would spend the last years of his life in peace.
Split is full of numerous historical and cultural monuments. In addition to visiting the Diocletian's Palace, you can enjoy the Marjan Park's forest paths, absorb the spirit of the old town districts and accept the Split's lifestyle, Mediterranean relaxed, as a true stress-relief medicine.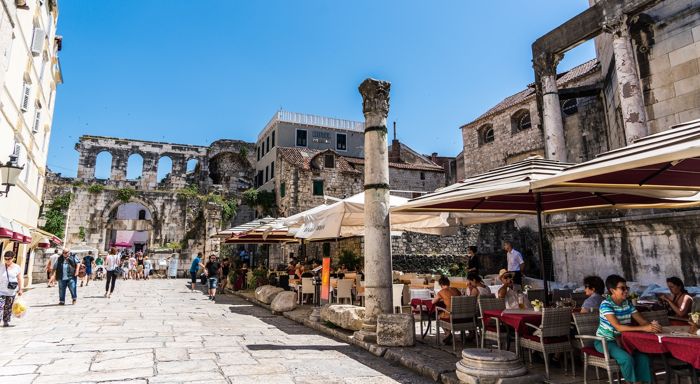 Dubrovnik
On the south side of the coast is Dubrovnik, one of the most recognizable tourist destinations in the Mediterranean.
Huge walls, narrow stone streets, are hidden behind each step. Dubrovnik offers numerous historical and cultural sights, events and a superb gastronomic expirience.
Culture, art and architecture are an inseparable part of Dubrovnik. In addition to the exceptionally rich offer of cultural and historical sights, Dubrovnik offers visitors a variety of other attractions: sports and recreational facilities such as diving, horse riding, donkey racing, sailing, jeep safari riding and many other activities.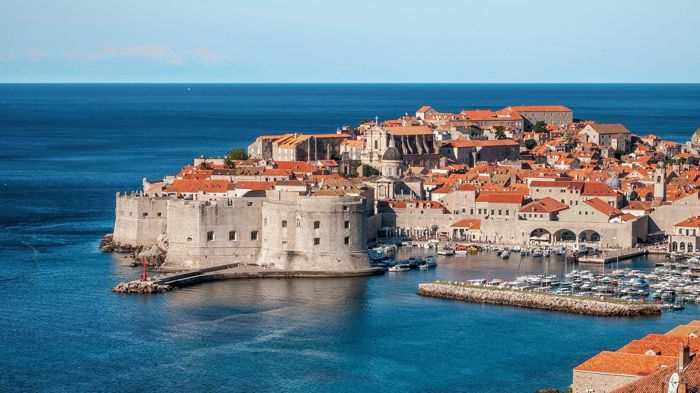 Cetina
Rijeka's Cetina offers a wealth of beautiful scenery in its 105 km long coast. Visitors can explore the beautiful landscapes, enjoy the many activities and visit a few medieval and ancient fortresses along Cetina.
Over two decades one of the favorite activities on Cetina is rafting. This river adventure is especially appealing because it can be tailored to everyone, from families with children to those who are looking for a true adrenaline adventure.
In addition to rafting, on Cetina you can enjoy activities such as: kayaking, canyoning, hiking, zipline and theme trails.